Google has started rolling out Focus Mode (out of beta) on Android 9 and 10 having Digital Wellbeing.
Google has started rolling out Focus Mode on Android 9 and 10 which has Digital Wellbeing running. Focus Mode was in beta stage and now the stable version of it being rolled out.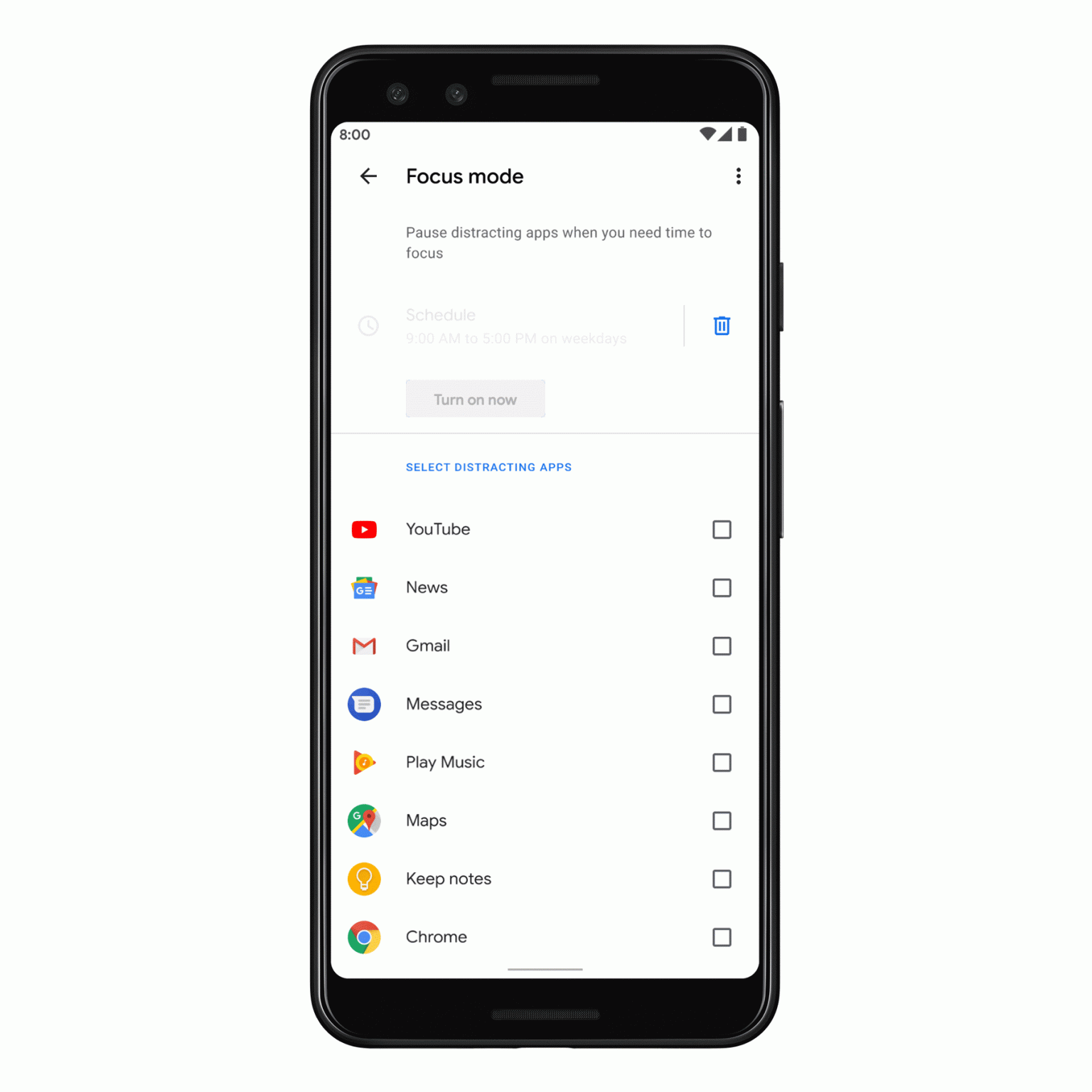 What is Focus Mode
Focus Mode is digital wellbeing tool which will pause the distracting apps like social media apps, games, etc and focus on work Focus Mode will also mute all notifications from the apps until you are out of the Focus Mode. It will remind that the app is paused when opened during Focus Mode.
Google says, after the feedback from beta testers, they have added new feature which lets you schedule the days and times when the Focus Mode will switch ON and Off. Also there is an option to take break from Focus Mode for sometime and use the paused apps. There is also option to switch off the Focus Mode when not needed and then it will resume automatically when it is scheduled next.
How to Use Focus Mode
Focus Mode is available in Digital Wellbeing settings under 'Ways to Disconnect'. In the Focus Mode setting, there is option to select the distracting apps. You can set the schedule for the Focus Mode to run from here. The Focus Mode can be started manually from this screen or quick settings icon.
Once enabled the app will be grayed out. There will be notification from which you can either Turn off the Focus Mode or Take a break for 5/15/30 minutes.
Also Read: RhinoSheild Crashguard Bumper Review
This site contains affiliate links to products. We may receive a commission for purchases made through these links.