Google Pixel 4a vs OnePlus Nord: Google has finally launched the Google Pixel 4a after a long wait. Pixel 4a starts from $349 with Snapdragon 730G, 5.81 inch Full HD display and single rear camera and comparison of Google Pixel 4a vs Nord
Google has finally launched Google Pixel 4a, after a long wait with price starting from $349 / £349 in the US and UK respectively. Pixel 4a, initially, was to be in straight comparison with Apple's iPhone SE 2020, but now also has OnePlus' Nord as well. With OnePlus Nord getting launched just before the Google budget variant of Pixel. We compare the Google Pixel 4a vs OnePlus Nord.
Design & Display
With Pixel 4a, Google will first time get rid of the huge notch it had in the recent Pixel devices and move to a punch hole display. Pixel 4a will have 5.81 inch Full HD+ Display with aspect ratio of 19.5:9 and HDR, Always on Display support. This is very much basic now for smartphones in 2020. OnePlus Nord whereas has a bigger screen with 90Hz refresh rate and HDR 10+ support. Pixel 4a with 60 Hz Refresh rate falls behind the Nord which provides a smooth experience with the 90 Hz refresh rate.
Pixel 4a has power button and volume rocker on the right and no buttons on the left of the device. One the rear, it has a camera module similar to Pixel 4 but only has a Single Rear camera and LED Flash. Google is still staying put with a fingerprint scanner at the back of the device rather than in-display one which is present in the OnePlus Nord. Google cutting some corners here to avoid the cost increase.
Pixel 4a will have a plastic or poly-carbonate material at the back which means no wireless charging and anyway for a phone at this price wireless charging and IP rating are a luxury and these features tend to increase the overall cost of the phone. Pixel 4a will come with a 3.5mm headphone jack and stereo speakers as well.
Google Pixel 4a vs OnePlus Nord: OnePlus Nord has a better display in terms of bigger screen, better refresh rate.
Performance & Software
Pixel 4a will come with Qualcomm's Snapdragon 730G processor which is a older chipset compared to Nord's 765G. Snapdragon 730G means it will not have 5G support while 765G has 5G support which OnePlus Nord can take advantage.
Pixel 4a will have 6GB of RAM paired with 64GB/128GB storage options at UFS 2.1 speeds. It would be interesting to see how the Pixel 4a performs as compared to OnePlus Nord which has better processor and RAM.
Pixel 4a will come the Android 10 out of the box and might be included in the Android 11 beta. It will received Android 11 whenever the stable version will release.
Google Pixel 4a vs OnePlus Nord: Pixel 4a doesn't have 5G but there will be a Pixel 4a 5G version. OnePlus Nord is better on paper but Pixel 4a will quicker updates.
Camera
Is 2 better than 6? – maybe. We all know camera capabilities from Google and all software optimisations they do. Google Pixel 4a will have single rear camera of 12.2 megapixels f/1.7 with OIS and field of view of 77° and in the front there a 8 megapixels f/2.0 lens with a field of view of 84°. Pixel 4a cameras will shoot videos at 4K at 30FPS and 1080p up to 120FPS. Pixel 4a will have the Night sight and astro-photgraphy capabilities from the Pixel 4.
OnePlus has in comparison a total of 6 cameras with standard lens, ultra-wide lens, dual selfie with an ultra-wide lens. But OnePlus Nord has struggled with the secondary lens cameras. Pixel 4a vs Nord in terms of camera performance, the Google Pixel 4a could have an edge here even with a single lens in terms of camera quality, but OnePlus Nord has the edge in term of versatility with different lens it provides.
Google Pixel 4a vs OnePlus Nord: Pixel 4a with Google's camera software will provides much better images compared to OnePlus Nord
Battery & Charging
Pixel 4a will have 3140 mAH battery with 18W fast charging which is not on par with OnePlus Nord which has a 4115 mAh battery with 30W fast charging. But OnePlus Nord a bigger screen to power. As expected, Google Pixel 4a does not have wireless charging. Hopefully, the 3140 mAh capacity should be enough for the Pixel 4a to complete a day with basic use.
Google Pixel 4a vs OnePlus Nord: With bigger battery and faster charging, OnePlus Nord will be better here.
Price and Availability
Google Pixel 4a will be available in only one colour 'Just Black' in countries like U.S, UK, Ireland, Germany, Australia, Japan, Canada. The base price starts from $349 in US and £349 in the UK. The Pixel 4a will be available in October 2020 in India but the official price is not known yet. Pixel 4a is available for pre-order in the US and will be available on Amazon, BestBuy and Google from August 20th 2020.
Pixel 5 and Pixel 4a 5G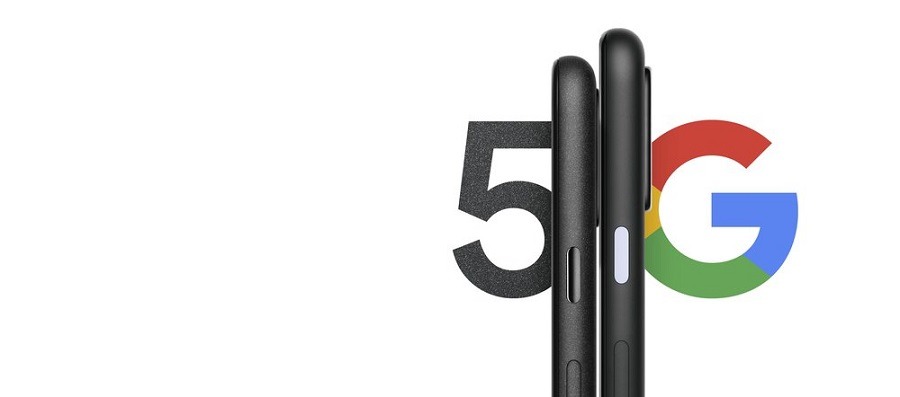 Google also confirmed that Pixel 4a 5G version and Pixel 5 will launch sometime in this fall. Pixel 4a (5G) and Pixel 5 will be available in the U.S., Canada, the United Kingdom, Ireland, France, Germany, Japan, Taiwan and Australia. Pixel 4a 5G will be priced from $499 in the US
Thoughts
The mid-range segment has come into focus in recent times and the competition is surely heating up. It could get diffcut for Pixel 4a to survive in this category just on the basis for camera performance which Google is much known for even with the Pixel 3a. But other aspects like 5G or plainly performance with 730G processor and versatility of cameras might not be the one to go and get the Pixel 4a. It would be an interesting battle between OnePlus Nord, Apple iPhone SE 2020 and the Google Pixel 4a.
This site contains affiliate links to products. We may receive a commission for purchases made through these links.