Telegram has released a new update (Update 7.4) which lets you import chats with WhatsApp, Line and other chat apps. Telegram saw huge downloads and new users when WhatsApp announced a new and controversial Privacy Policy though it's implementation has been postponed . This update provides an easy way to move the chats from WhatsApp to Telegram. Here's a guide to import Chats from WhatsApp to Telegram. Make sure you are updated to latest version of the Telegram before following the steps.
Steps to Import Chats from WhatsApp to Telegram
Open the chat on WhatsApp which you want to import to Telegram whether is an individual chat or group chat.
Click on the three dots on the right top of the screen and select More >> Export Chat.
Select if you want to include media (images, videos etc) or without media.
Select the Telegram and the particular chat in it which you want it to be imported to.
For iOS, open the Contact Info or Group Info in WhatsApp, tap Export Chat, then choose Telegram in the Share menu.
The import process will take some time, once done chats from WhatsApp will be available in Telegram. It is a very easy and simple process to import chats.
Other changes in Telegram 7.4 Update
Telegram also released some changes for the app in Update 7.4, here's the changelog for the update.
• Move your message history from other apps such as WhatsApp and KakaoTalk to Telegram.
• Delete groups you created, secret chats, and call history for all sides, without a trace.
• Adjust volume for individual participants of a voice chat.
• Greet new users in one tap with a suggested sticker.
• Enjoy improved TalkBack support.
• Report fake groups or channels impersonating famous people or organizations.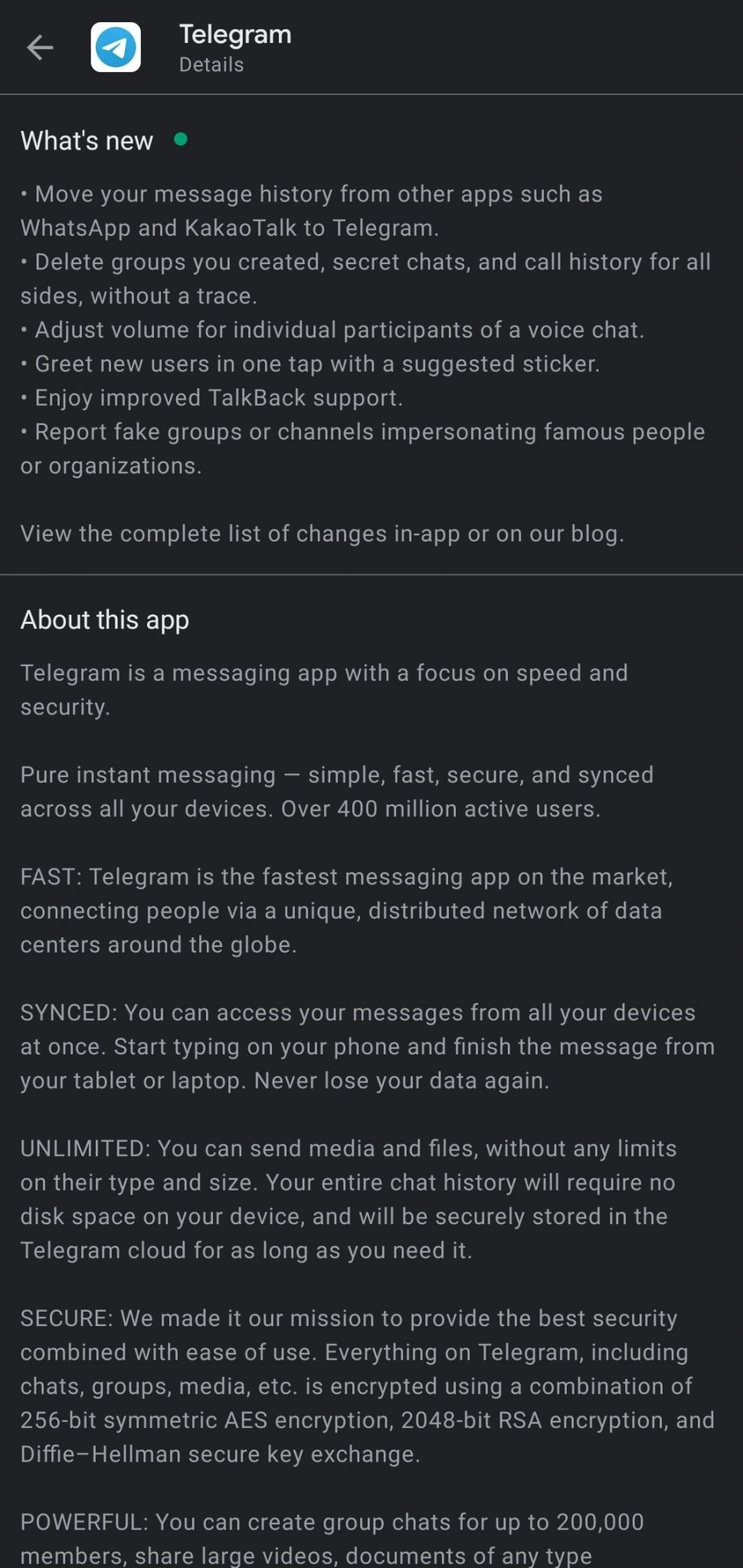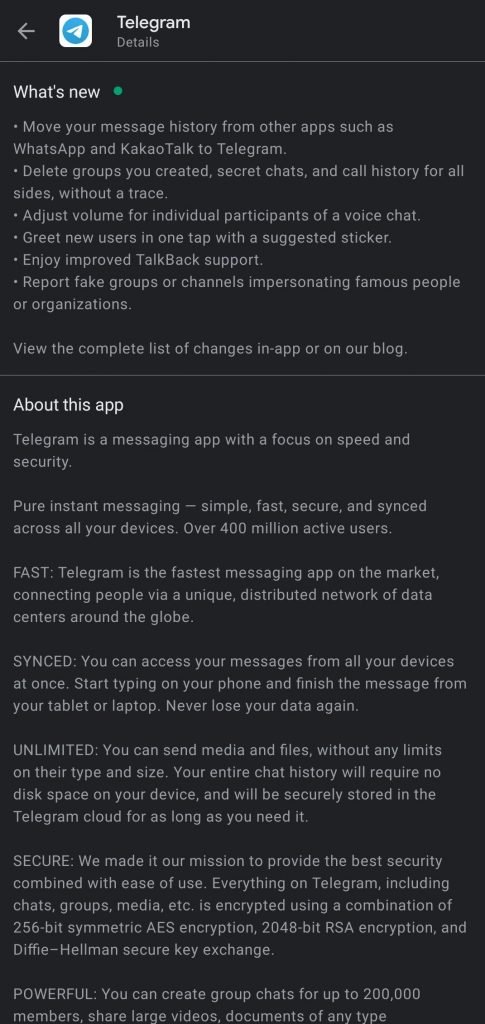 Download Telegram: Play Store / App Store
This site contains affiliate links to products. We may receive a commission for purchases made through these links.