OnePlus Nord Release Date and New features: OnePlus Nord will be launched on 21st July 2020, announced by the company. OnePlus Nord will have AMOLED screen and 6 Cameras in total
Update (09.07.2020): OnePlus Nord will have AMOLED screen. OnePlus has confirmed that they will not use LCD panels on the affordable smartphone just to save cost. They will continue to AMOLED screen and aim to provide the same brilliant screen like the other OnePlus smartphones. Though there was not confirmation about the refresh rate but it is rumoured to have at least 90Hz refresh rate.
OnePlus Nord will also feature a total of 6 Cameras, yes 6 Cameras for $500. In a short instagram clip OnePlus confirmed the OnePlus Nord wil have Dual Front Camera (punch hole display) on the left of the screen and Quad camera setup of the rear in the vertical camera housing.
OnePlus has announced that OnePlus Nord will be launched 21st July 2020 though augmented reality event. OnePlus Nord is set to first launched in Europe including UK and India. It is the OnePlus' new affordable smartphone series. OnePlus Nord is first smartphone to be launched with Augmented Reality.
OnePlus Nord Specs
OnePlus has already confirmed that Nord will have mid-range Snapdraon 765G processor which support 5G networks. OnePlus also confirmed that OnePlus Nord will have OIS (Optical Image Stabilisation) for its cameras.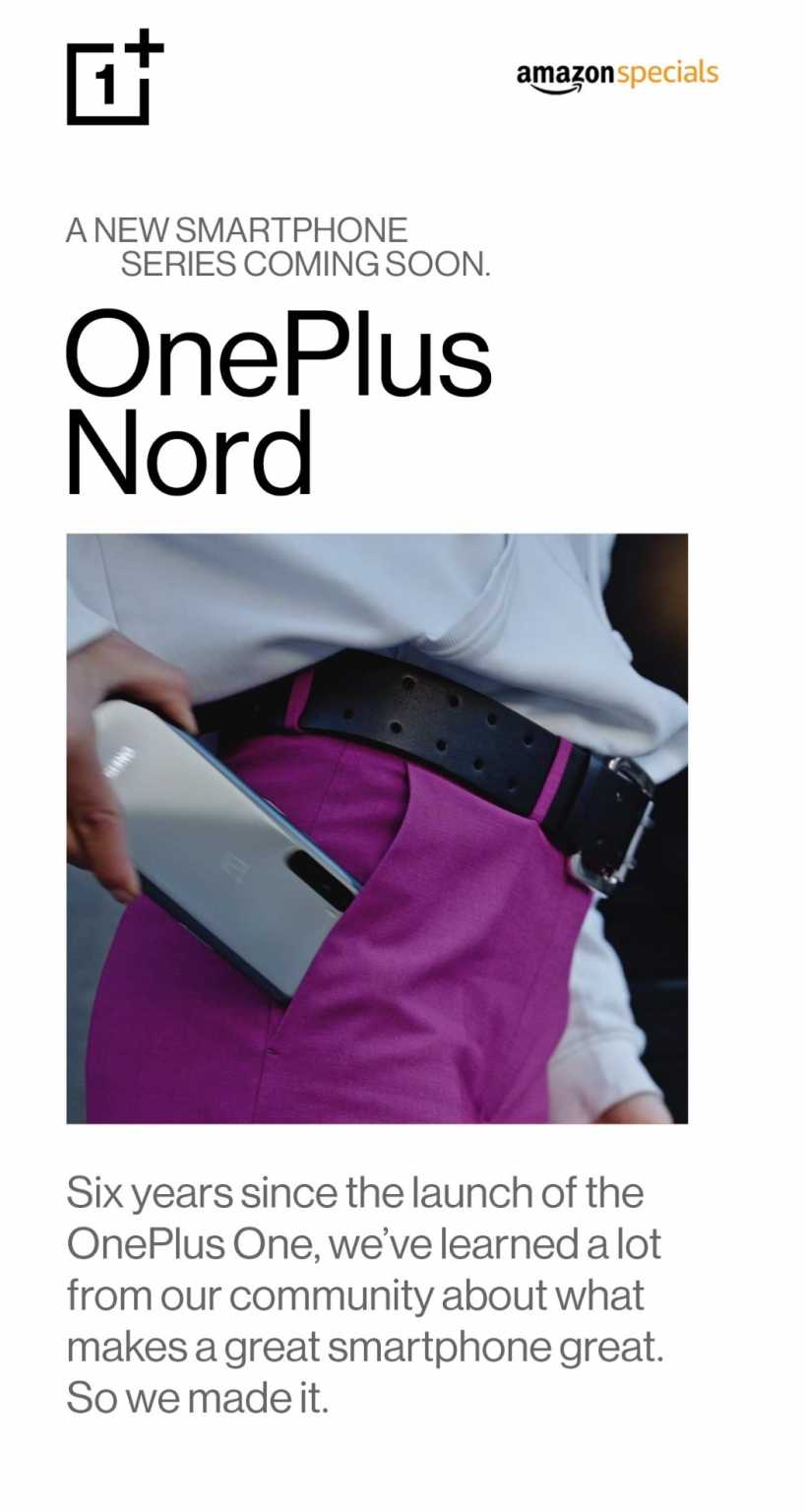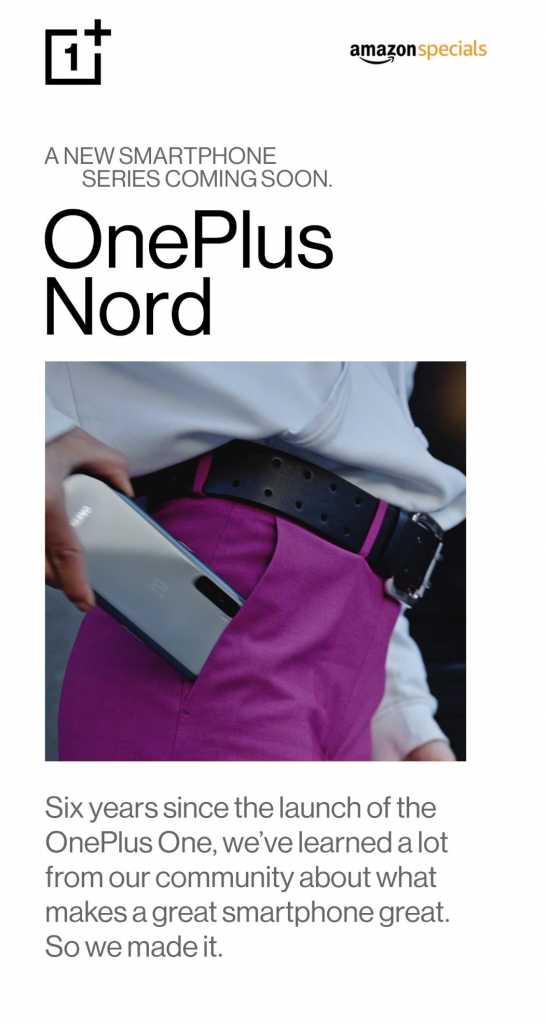 It is rumoured that OnePlus Nord will have 6.55-inch screen with a 90Hz refresh rate, 6 GB of RAM, 3 or 4 Rear Cameras and Dual Front Cameras in punch hole design, 128 GB of storage, 4000 mAh Battery with 30W Warp charging.
OnePlus showcased the Retail Packaging for the OnePlus Nord on the Instagram channel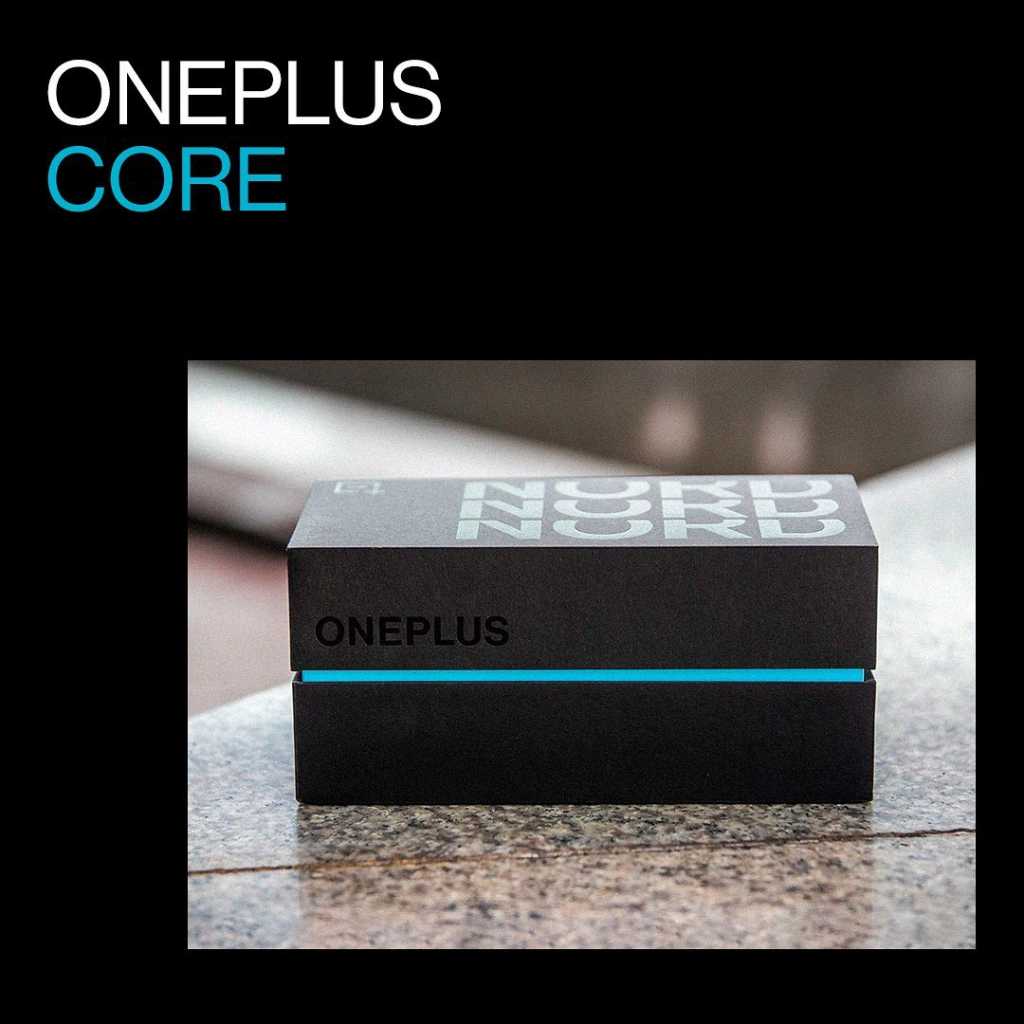 OnePlus Nord will be priced under $500 as confirmed by OnePlus. OnePlus also released their 2nd part of the documentary series on Instagram
OnePlus Nord will be available for Pre-Order on OnePlus UK site on 8th July 2020, although it said to be of very limited quantity.
Where to watch the AR Event
OnePlus has released an app on Android and Apple's App Store to experience the launch in Augmentated Reality.
Download the App for Android & Apple. The app on Android is available but will be available soon on Apple's App Store thought the link.
More about OnePlus Nord:
This site contains affiliate links to products. We may receive a commission for purchases made through these links.