Sony revealing the PS5, we now know how both PS5 and Xbox Series X look. But how do they compare in specs, games etc. here's comparison of PS5 vs Xbox Series X.
Sony revealed the PlayStation 5 during an online event 'The Future of Gaming' with Microsoft revealing the Xbox Series X back in Dec 2019. Both gaming consoles are due to release in the holiday season of 2020, let's compare the PS5 vs Xbox Series X and see what's the difference in specs, games and other details.
PS5 vs Xbox Series X Specs Comparison
PlayStation 5
Xbox Series X
Processor
8-Cores AMD Zen 2 3.5 GHz
8-Core AMD Zen 2 3.8 GHz or 3.6GHz with SMT
GPU
Custom AMD RDNA 10.28 TFLOPS, 36 CUs @ 2.33 GHz
Custom AMD RDNA 12 TFLOPS, 52 CUs @ 1.825 GHz
Storage
Custom 825GB SSD
Custom 1TB SSD
RAM
16GB GDDR6 RAM
16GB GDDR6 RAM
Optical Drive
4K UHD Blu-Ray Drive
4K UHD Blu-Ray Drive
Resolution & Frame Rate
4K upto 120Hz and 8K Support
4K upto 120Hz and 8K Support
Backward Compatibility
Yes
All PS4 Games
Yes
All Xbox One games
I/O Throughput
5.5 GB/s (Raw), 8-9GB/s (Compressed)

2.4 GB/s (Raw), 4.8 GB/s (Compressed)
Price
NA
NA
Release Date
Holiday 2020
Holiday 2020
Hardware & Performance
Specs-wise side by side, both console have very similar specs with Xbox edging a bit in terms of CPU and GPU. PS5 and Xbox Series X both have the AMD Zen 2 CPU and AMD RDNA GPU but clocked at different speeds. CPU is clocked at 3.5 GHz for the PS5 and Xbox Series X is clocked at 3.8 GHz whereas the GPU runs at 10.28 TFLOPS across 36 CUs on the PS5 and Xbox Series X at 2 TFLOPS across 52CUs. Both have 16 GB GDDR6 RAM and support upto 8K resolution.
Both will have the 4K UHD Blu-ray optical disc drive and custom SSD with 1 TB on the Xbox Series X and 825 GB on the PS5. Both will have backward compatibility with Xbox Series X supporting Xbox Series One games and PS5 supporting P4 games.
Design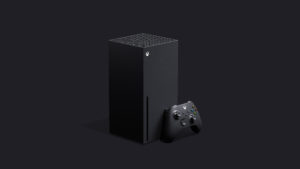 Microsoft and Sony went for different style of design. Xbox Series X has an all black vertical tower like design with mesh with a large fan for cooling on the top of the console and the Xbox logo and optical disc drive at the front. The design is much simple compared to the PlayStation 5.. It is also confirmed by Microsoft that the console can be placed horizontally.
Sony's design less conservative than the Xbox, it has a more cooler two tone design with black rectangle with two white fins at each and blue lighting around the edges. Like the Xbox Series X, the PS5 can also be placed horizontal if space is a constraint but it looks much vertically. The PlayStation 5 will be available in two variant, one with a optical drive and other a Digital Edition which will not have the optical drive and will have digital downloads only.
Games
Sony and Microsoft both during their reveal had showcased list of games that will be available on their respective consoles. Xbox Series X have some exclusive ones like Halo Infinite,Outriders, Yakuza: Like a Dragon, Bright Memory: Infinite, and Dirt 5.
PS5 also had showcased the list of games during there long live-stream and showed us games like Spider-Man: Mile Morales, Horizon: Forbidden West,Gran Turismo 7, Demon's Souls and Sackboy: A Big Adventure, Godfal amongst others.
Price and Release Date
Both the gaming consoles are going to be released in the 2020 holiday season but the exact dates for them are not known yet. The price is also currently not known for both PS5 and Xbox Series X and neither Sony or Microsoft has given a hint about the price.
To Sum up PS5 vs Xbox Series X
With the hardware specs, it look like that Xbox Series X might have a bit of edge in terms of performance but then the factors like price, games, design also have some impact on which gaming console is better. But the competition is going to fierce on which would end up being the better overall gaming console.
What do you think about it and what's your opinion which is better in PS5 vs Xbox Series X, do let us know in the comments.
This site contains affiliate links to products. We may receive a commission for purchases made through these links.