Sony PlayStation 5 Revealed: Sony revealed the first look of the PS5 at the live stream event called 'the future of gaming'. Here's how it looks like.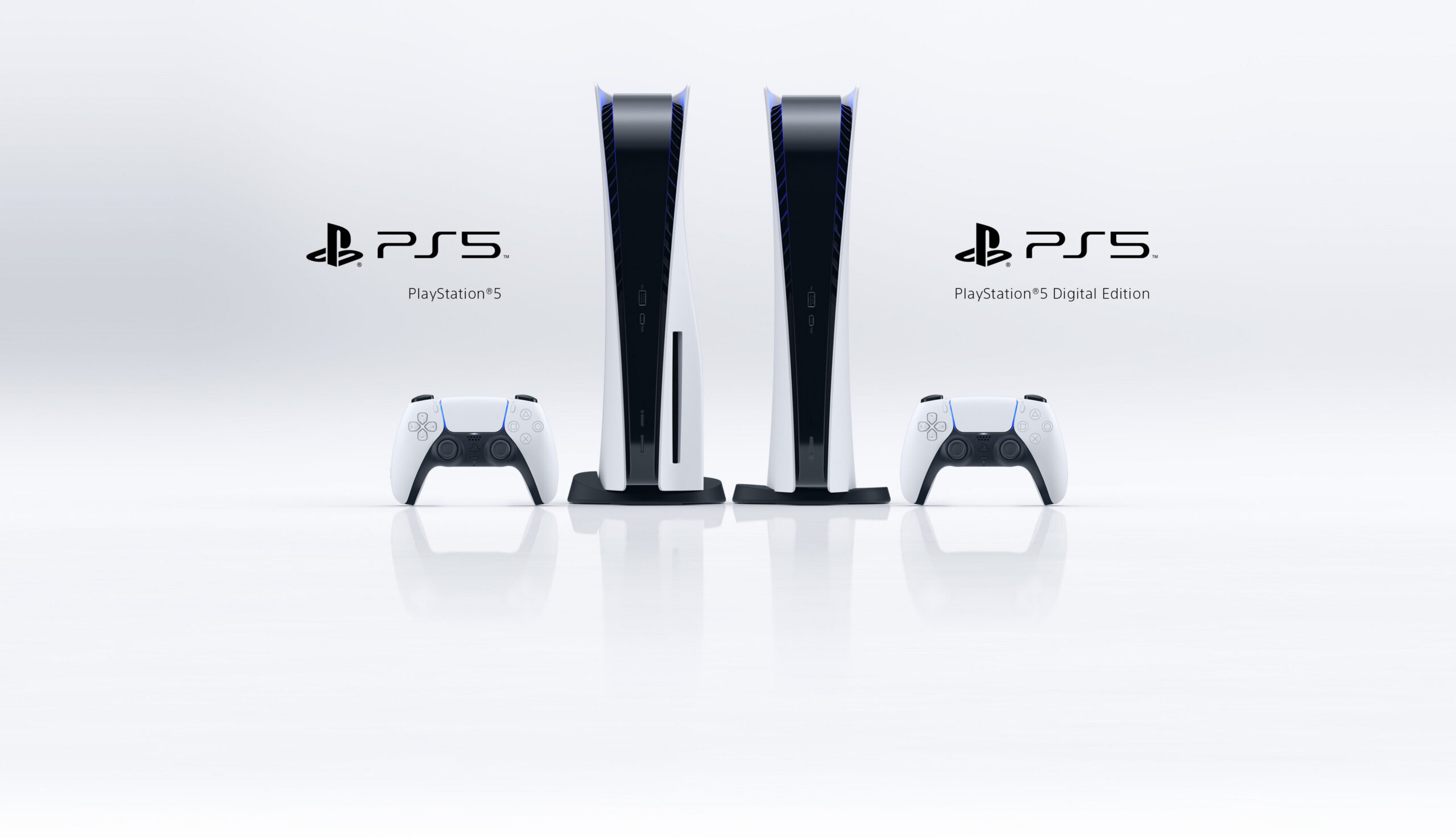 Sony held a live stream event called 'the future of gaming' and gave the first look of the new PlayStation 5 or PS5 gaming console at the very end of the event.. Sony's unveiled two versions of the console, one with completely digital edition which will not have the 4k blue-ray disc tray. Sony also revealed the accessories for the PS5 during the event and also games for PS5
PS5 will have a two-tone design just like the new DualSense controller, with a black and white and a blue glow around the console. The design looks very futuristic and is very interesting. The centre core of the console is black and wrapped around white curvy edges. Most of the images and shots in the video shown by Sony has the console standing tall, but there was a glimpse by Sony showing the PS5 can lay down horizontally.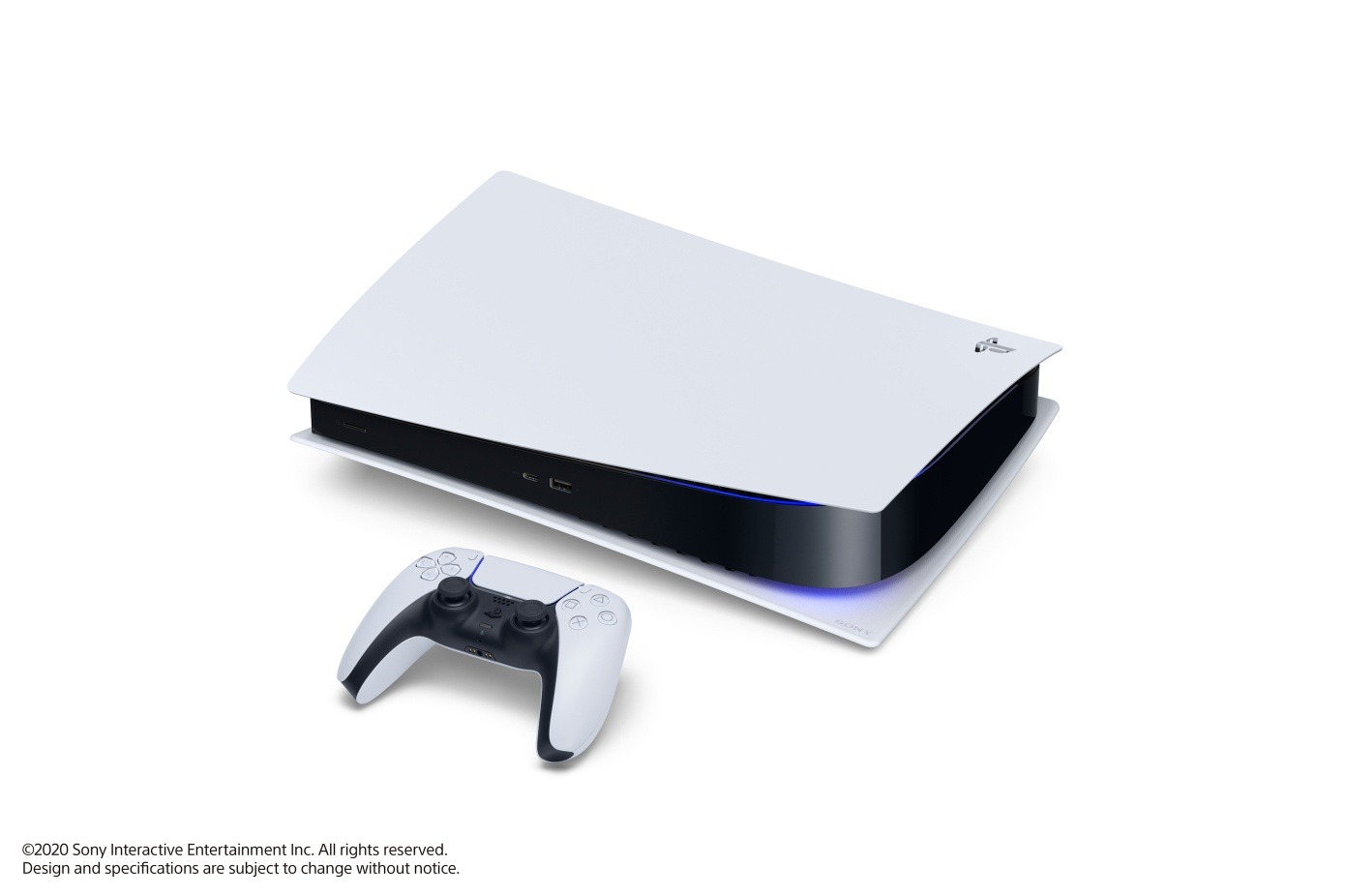 Sony PlayStation 5 Digital Edition
As stated above, Sony have two version of the PS5, one standard version with disc tray and another will be PlayStation 5 Digital Edition which will support only downloadable games and will not have the disc tray. This is a first for Sony, which shows the way gaming industry is moving to digital and dropping the physical discs. This was also adopted by Xbox with Xbox One S All Digital Edition.
PlayStation 5 Accessories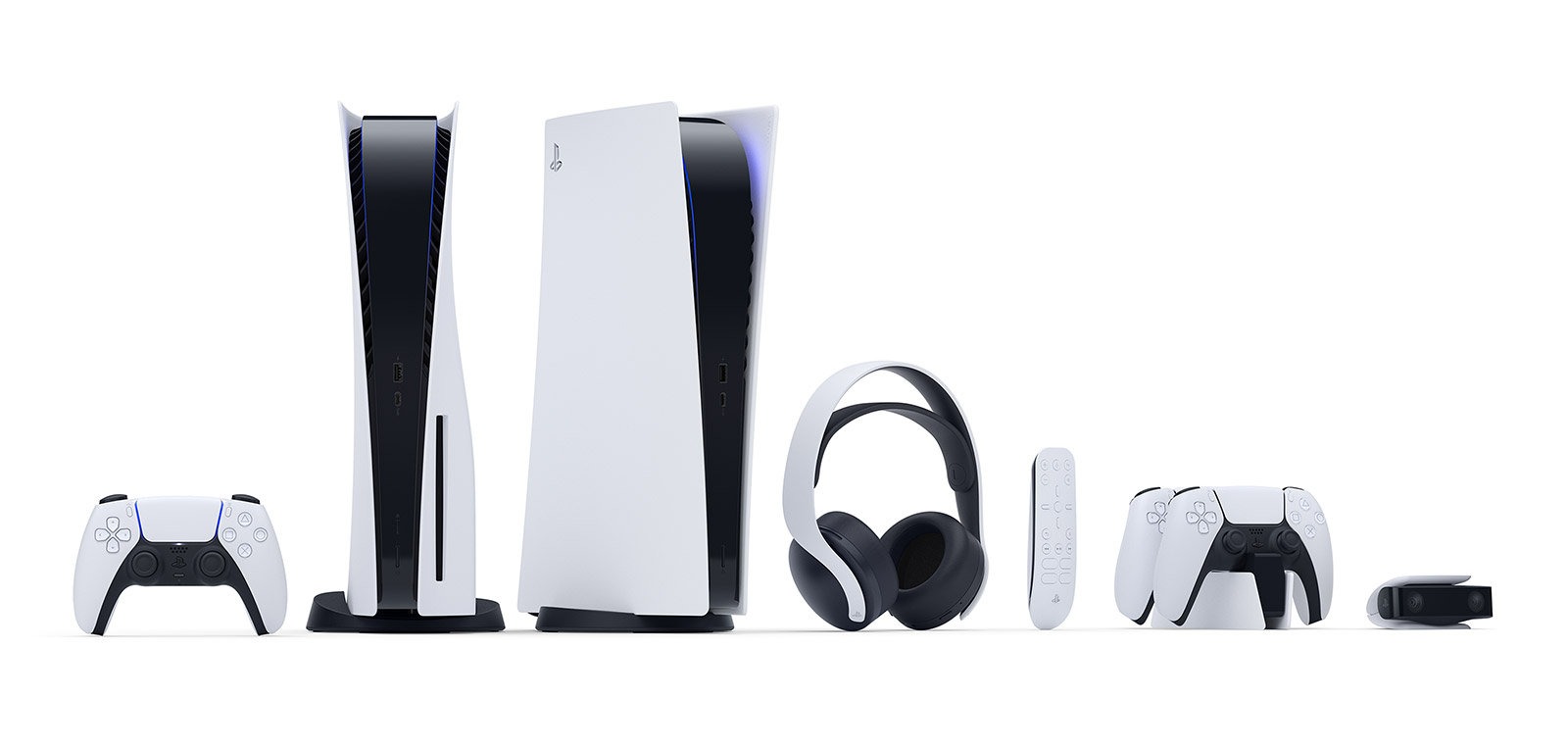 Sony also revealed various accessories for the PlayStation 5 and the controller. Sony showed the accessories like HD Camera, Headset, Media remote and Charging station. All of them have similar two tone design matching the console Sony, though, has not revealed any pricing regarding the console or the accessories.
Sony PlayStation 5 Pre-Order on Curry's PC World – View Deal
Sony PlayStation 5 Pre-Order on Amazon UK – View Deal
If you missed the live stream and want to recap all the action from PS5, here's the live stream video
How did you like the new PS5 from Sony , is the futuristic design of your liking, let us know in the comments section about how you feel about the gaming console.
This site contains affiliate links to products. We may receive a commission for purchases made through these links.