Google is releasing new features for pixel devices calling it Pixel Feature Drops.
Google is introducing Pixel Feature Drops, which will be bring new features for Pixel Devices. First of the feature drops brings more control over photos, call screening and battery optimisations.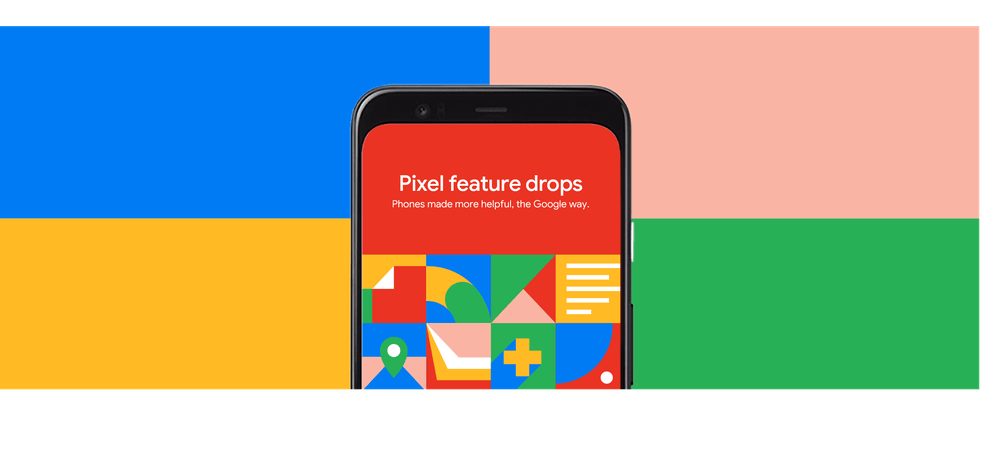 Portrait Photos
After the update, you can now add background blur to the photos in Google Photos. So you can shoot a photo in normal mode and turn it into a portrait with background blur. This applies to even older photos as well. Just head to Google Photos, select the image and adjust the background blur.
Video Calls on Duo
Google has introduced a new feature called Auto-Framing which adjusts the face according to the surrounding. It will keep the face in the centre zooming in and zooms out if it detects another person joins in the background. It uses the wide-angle lens to adjust this.
Memory Management
All Google Pixel devices will get an update to improve the memory management, which will help better caching which will help in running more apps and games simultaneously.
Call Screening
Call screening allows you to screen and identify the callers and reason why they are calling. Now Google has improved the call screening where it identifies if the calls from a real person or it is a robocall. The phone will now ring only if it is not a robocall. This feature will be available to US only.
Feature for old generation Pixels.
The Recorder app will be now available on older generation of Pixel devices. Pixel 3 and 3a will get the Live Caption feature as well. The Focus Mode is now out of beta and will be available on Pixel Devices.
New Google Assistant with more features for Pixel users in UK, Australia, Singapore, Canada and Ireland. Also there will be better location quality in Google Maps.
The Feature Drops updates will be on regular basis with more feature comings to pixel devices. This Pixel Feature drop will come to pixel devices in coming weeks.
Source: Google Blog
This site contains affiliate links to products. We may receive a commission for purchases made through these links.