PS5 Teardown – Sony released a video on YouTube showing a teardown of its gaming console which shows off the 120mm cooling fan dust catcher holes and much more
Sony posted the PS5 teardown video on YouTube which a more close look on the inside of the console, showing off the 120 mm fan for cooling and storage expansion. Sony also demonstrated how to place the PS5 horizontally, which can be done by removing a screw from the circular shaped stand and using the same base when place horizontally.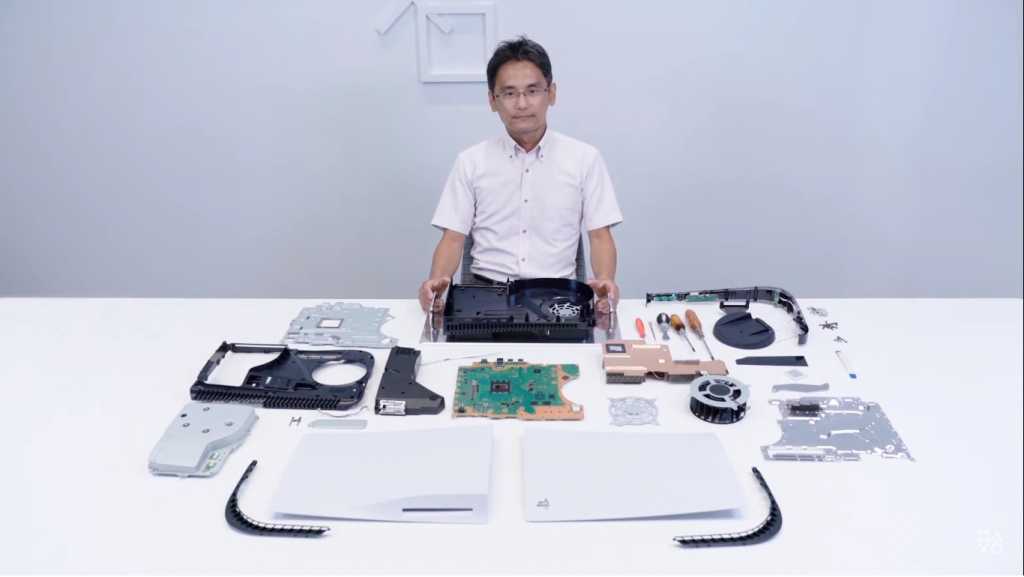 What did PS5 Teardown revealed
The PS5 Teardown also reveals the ports and there location, one Type-C port and one 'Hi-Speed' Type A USB 2.0 port in the front and two 'Super-Speed' USB 3.1 ports, HDMI port, power connector at the rear. There are air-vents in the front between the panels. The Blu-ray drive on the standard PS5 console has two layers of insulation which reduces the noise when discs are spinning.
PS5 Storage can also be extended easily as the teardown shows SSD expansion where you can install PCIe 4.0 based M.2 SSD drives though the 825GB on-board storage which are built-in on the motherboard.
The white panel also can be removed very easily by just lifting it from sides and sliding it off. Once the side panels are off, there is direct access to the 120 mm dual intake cooling fan which draws air from both sides. There is also something that Sony calls 'dust catcher' holes which as per the company can be vacuumed out and could be easy to clean the dust from the PS5.
This site contains affiliate links to products. We may receive a commission for purchases made through these links.