TaoTronics True Wireless TT-BH052 earbuds are decent enough earbuds. Here's the TaoTronics True Wireless TT-BH052 Earbuds Review
There are quite a few budget true wireless earphones available on Amazon UK and quite a while back TaoTronics True Wireless earbuds TT-BH052 were released by the company. We have been using these for a few months now and considering the price they are decent enough earbuds but these don't match the sound quality that the more expensive ones from Bose or Apple.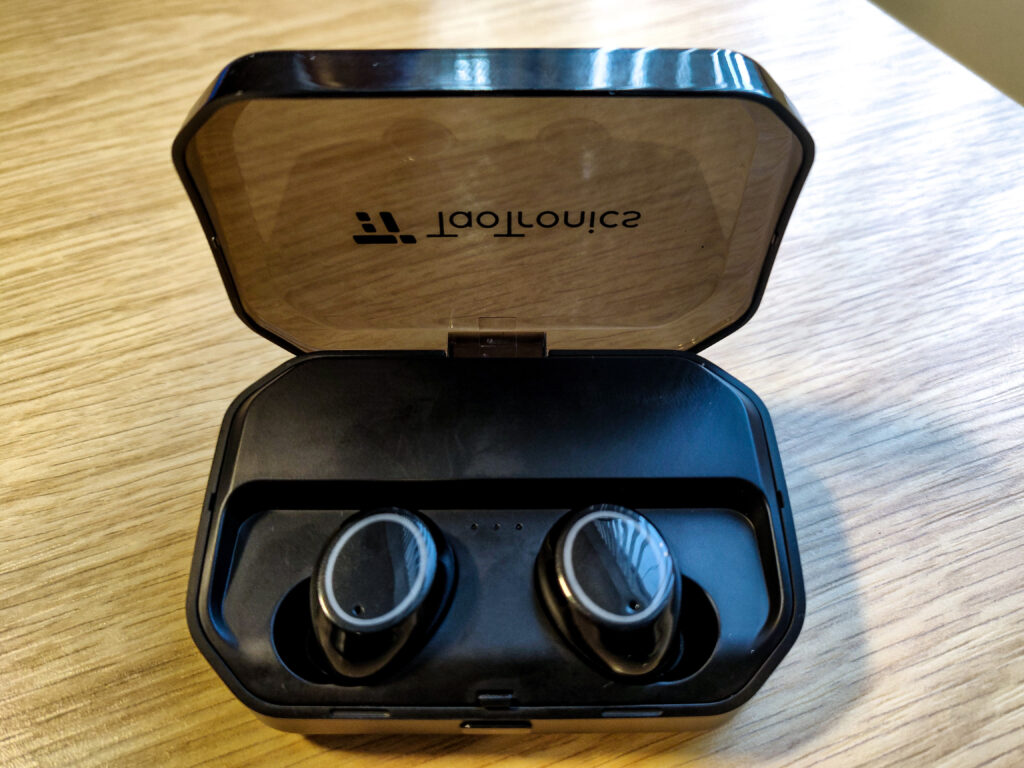 Design
The earbuds are made mainly from plastic material with rubber tips and also comes with 3 pairs of tips in different sizes. Both the earbuds have the microphones on it and touch sensitive buttons which perform few functions when tapped in a certain way. They come with a charging case which has a capacity of 3350 mAh battery capacity. The earbuds themselves have a battery capacity of 45 mAh capacity.
The charging case has a Micro USB port for charging ( Type C would have been preferred) and USB Type A for charging other devices. The charging case itself is made of plastic. The earbuds have magnets in them, which makes them place it in exact place in the charging case.
Connectivity
The moment the earbuds removed from the case, they switch on and go in the pairing mode. The connectivity is very good. They have the Bluetooth 5.0 version and have a range of 10m. During the initial use there had a next to none connectivity issues, but sometimes we faced issue where one the earbuds (mostly left) won't automatically turn and would require to long press the touch button for it to switch on.
Performance & Comfort
The sound quality is pretty good and it has average bass. But it doesn't sound that good at the highest volume. Don't takes this in a wrong way, these are perfect for starters or a very casual use. The touch sensitive buttons on the earbuds have few good functions that can be performed. A single tap on either side will change the tracks (Previous/Next) or even can adjust the volume with it.
The earbuds can also be paired in single mode, where you can just use the single earbud. The earbuds are made of plastic and hence can cause a bit of pain after using it for a long time. They have IPX7 water resistance.
Verdict
Taotronics True Wireless TT-BH052 are decent enough earbuds for starters.There is no doubt there are quite a few earbuds available which have better sound quality, but for the price you get these at, they are quite decent enough. Should you buy it? – Yes, if you are looking for a casual use or just want to tryout a pair before you can jump onto a expensive one. You shouldn't go for these if you are too much into sound quality.
Let us know in the comments if you would buy these.
UPDATE: TaoTronics have released a upgraded version SoundLiberty 53 and are available on Amazon UK at £37.99. Click Here to check the deal.
This site contains affiliate links to products. We may receive a commission for purchases made through these links.